Back to Blogs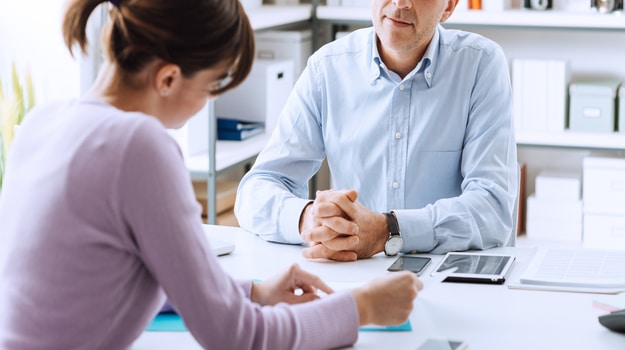 How to Prepare for Job Interviews
November 22, 2016 | Career Blog
A job interview is one of the key moments in any job search process. It's the culmination of reading through postings and preparing resumes and cover letters. It can be the gateway to the job itself!
As a result, you need to prepare thoroughly for a job interview. Here are 3 tips.
Research the company beforehand. It's a good idea to have a sense of the place you are interviewing with. What do they do? How many employees and offices do they have? Have they been in the news for anything in particular (charitable giving, community softball)? Researching the company will help you feel at ease. It will also give you material to work into the interview process to be knowledgeable. If they sponsor community softball, talk about how you were a coach for Little League.
Plan your trip. The last thing you want is to be late. Yet sometimes unexpected events can cause trips to take longer than anticipated. Maybe there's construction on some highways, or traffic typically slows down commutes. How to make sure you'll be there on time? Easy. Do a trial run at the same time you'll be driving to the company on interview day. If you can, do it exactly a week before (eg, Wednesday if your interview is on a Wednesday). This ensures that, if Wednesday are heavy traffic days, you'll know.
Lay out your clothes the night before. Preparation is all in a job interview. You want to know that your suit is clean, your shirt free of wrinkles. Make sure that you know where your interview clothes and shoes are, and they're ready to go. Just like you.
For more help in the job search, contact us today.